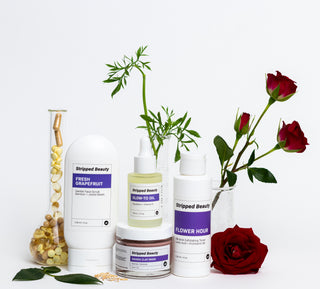 Your skincare routine should be simple, effective, and affordable.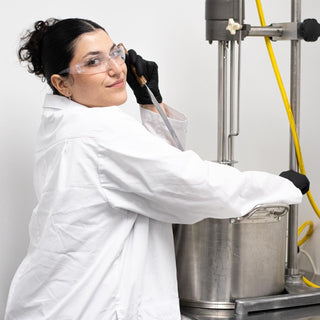 Introducing
Lab-to-Face™ Skincare
Hi, I'm Melissa, the founder of Stripped Beauty. I formulated my first product in 2018 when I noticed a lack of transparency in the skincare industry. Each product at Stripped is simple, effective, and under $30.

Taking a less is more approach, we focus on ingredients that have been proven to work and have years of research to back them. We formulate, manufacture, and bottle our products at our in-house lab in Upstate New York and ship them directly to your doorstep.
OUR MISSION
Stripping back your skincare routine and focusing on what works.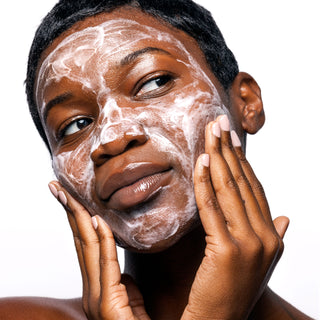 OUR PILLARS
Skin Science
With years of research under our belt, we formulate each product with a less is more approach, ensuring every ingredient serves a purpose. No gimmicks or fillers, just good products for happy, healthy skin.
Transparency
It's time to change the way brands interact with consumers. We believe the manufacturing and carbon footprint should fall directly on the founder, which is why each product from formulation to shipping happens right from our own lab in New York.
Sustainable
Our Lab-to-Face™ philosophy ensures a lower carbon footprint. Everything is made in fresh, small batches and we only make what our customers need. No middlemen manufactures or hot warehouse shelves for products to expire on.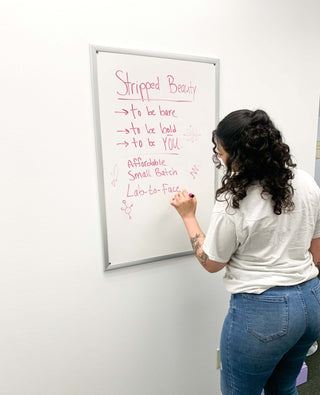 High Quality Skincare for All
Doing everything in-house allows us to ensure the highest quality skincare throughout the entire process—from R&D to shipping.

Made for any gender, skin tone, or type, Stripped is on a mission to simplify skincare and ditch overly complicated routines. We're here for good skin and to help you reach your skin goals. There's no Stripped product we don't use (and love) ourselves.
Vegan | Cruelty-Free | Woman-Owned and Operated | Made in NY