Exfoliation doesn't stop at your face.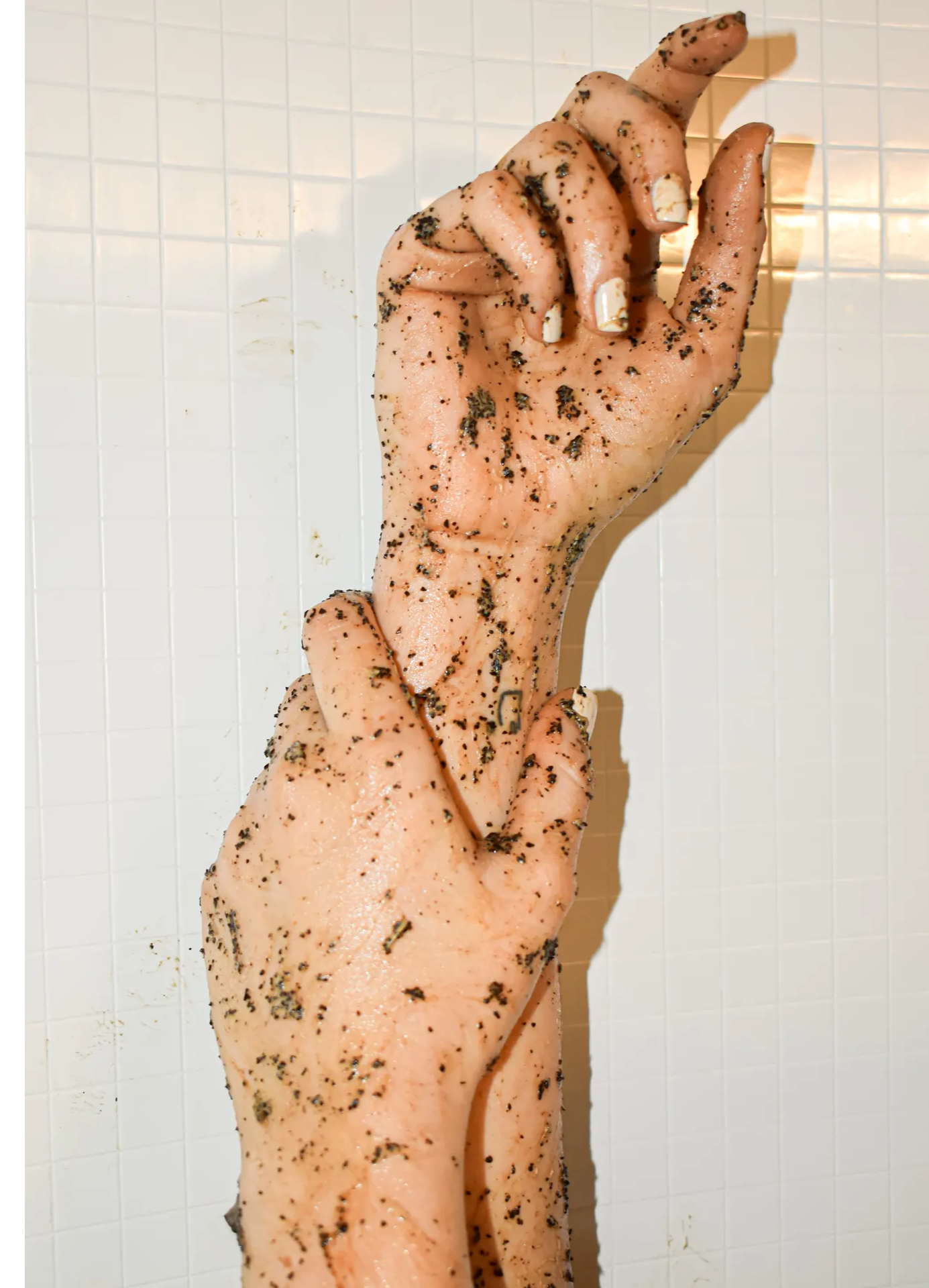 Exfoliating your body is an absolute must if you want your skin to look and feel great. When you think of exfoliating, your mind might jump to thinking about products designed to be used on the face, but exfoliating can (and should!) be done all over the body.
The benefits of exfoliating with a great body scrub cannot be understated. Especially when you have a great product like the Morning Brew Body Scrub – it's like a cup of coffee with sugar for your skin!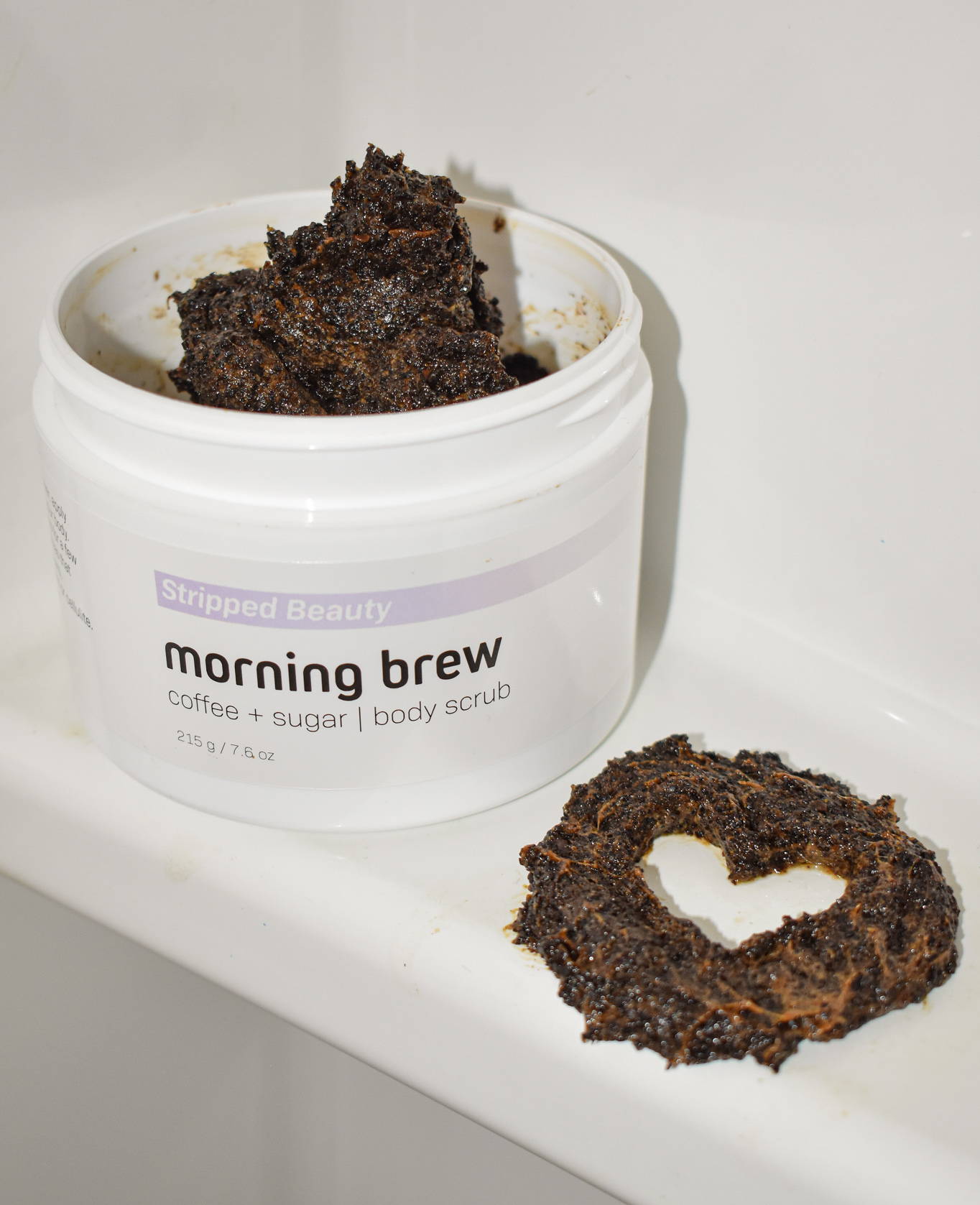 1. Beautiful skin
Our body naturally regenerates skin cells every day. When this process happens, older cells die, dry up, and flake off. Without exfoliating, your gorgeous new skin cells might get trapped underneath the old ones, leaving your skin looking dull and lifeless.
As you massage your skin with the Morning Brew Body Scrub, the exfoliating coffee grounds will loosen those dead skin cells so you can rinse them away with water in the shower. You will be left with soft and glowing skin!
2. Cell regeneration
As we get older, our bodies don't generate new skin cells at the same rate that they used to. Exfoliating is proven to help jump-start skin cell regeneration to keep you looking youthful and feeling great. If you want to have a healthy glow as you age, remove scar tissue, or reduce the appearance of stretch marks, make the Morning Brew Body Scrub a staple in your shower!
3. Moisture absorption
Exfoliating helps slough off dead skin cells and cleanse and open pores. Once you have finished exfoliating, your skin will be perfectly primed and ready to soak up your favorite post-shower moisturizers.
4. Increased circulation
Giving your skin a nice all-over scrub helps boost circulation by stimulating oxygen-rich blood. Increased circulation helps keep your skin healthy and leaves you with glowing, radiant skin!
What Coffee Can do For Your Skin
Having a cup of coffee in the morning is a ritual for many people. Coffee lovers can implement coffee into their shower routine, too, with the Morning Brew Body Scrub!
We know that coffee has amazing benefits for the skin, and we want you to experience them.
Coffee contains caffeine, antioxidants and is a diuretic.
Caffeine helps increase circulation and reduce inflammation on the skin.
Antioxidants fight damaging free radicals to help reduce signs of aging like discoloration, fine lines, and wrinkles.  
Diuretics dehydrate the body. However, when you use a diuretic on the skin, it can dehydrate fat cells at the surface, effectively shrinking them, helping reduce cellulite's appearance.
Whether you're a die-hard coffee lover or want to have beautiful, soft skin, try adding a little exfoliation with Morning Brew to your shower routine! It smells like an irresistible cup of warm vanilla coffee and is made with organic coffee and vegan ingredients. Now you can have your morning coffee in the shower, too!