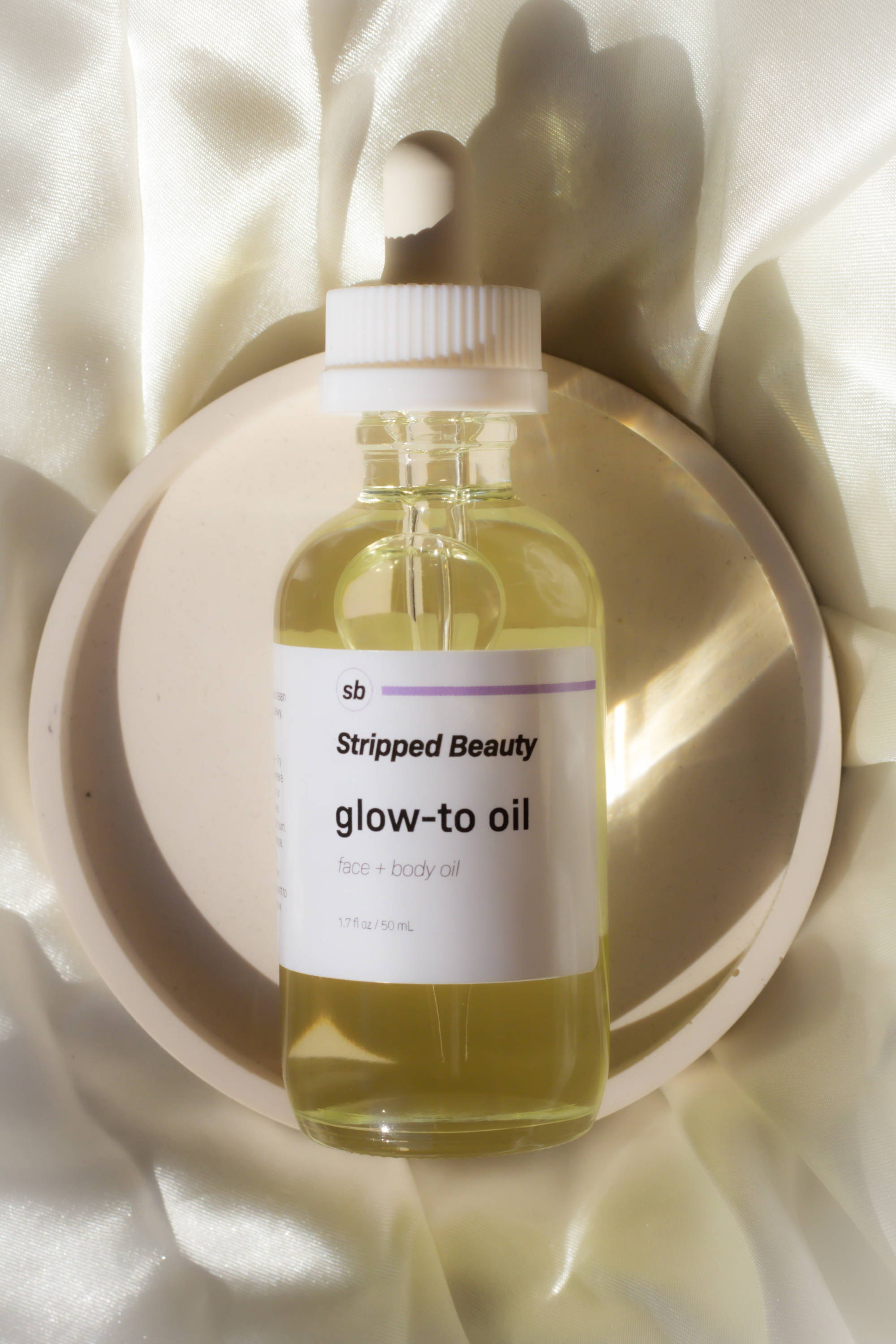 Most people understand that a good moisturizer is an essential part of any skincare routine. Lately, it seems as though a new skincare product has been popping up everywhere: face and body oil.
If you're curious about what a face and body oil can do for your skin – or assume that you can't use a face oil because you already have oily skin – then is article is for you! We're going to tell you everything you need to know about face and body oils and why you can implement one into your skincare routine no matter what type of skin you have.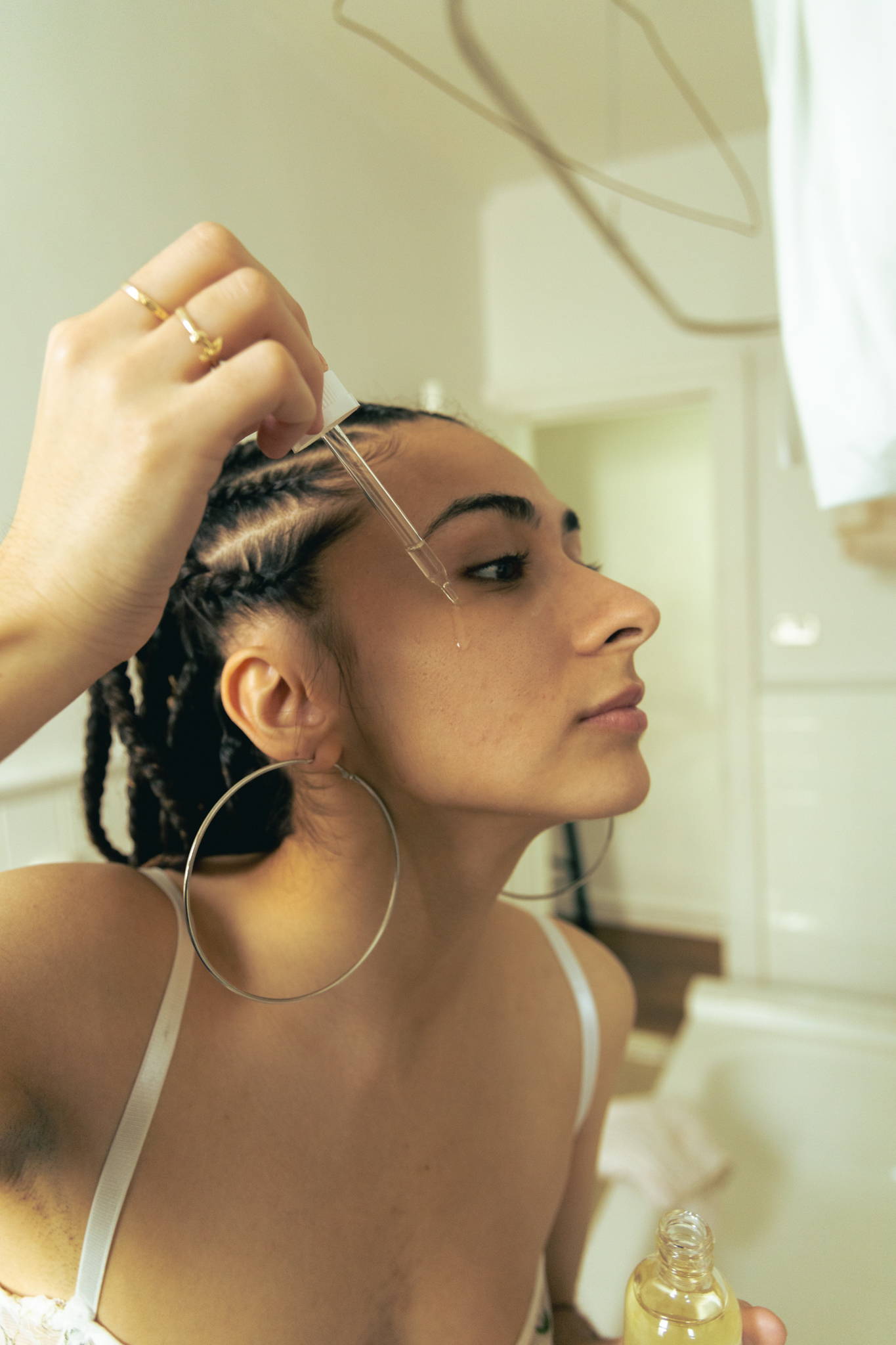 What technically is a face oil?
First, let's clarify what these oils are not. Face and body oils are not moisturizers! They do have moisturizing qualities, but they are meant to be used after a moisturizer to lock in the benefits and keep your skin as hydrated as possible.
Face and body oils are usually a rich mixture of plant-derived oils known to benefit the skin. For example, the Glow-To Oil is formulated with Squalane to maintain your skin's moisture barrier, Argan oil for a hydration boost, and Vitamin E to reduce inflammation and brighten the skin.
What can a face and body oil do for you?
The great thing about face and body oils is that they're so versatile! Take a look at everything a face and body oil like the Glow-To Oil can do for you:
1. Give you glowing skin
Face and body oils help lock in moisture. If you have dull or dry skin due to dehydration, lack of sleep, or aging, you can instantly give yourself a natural glow by applying a luxurious oil. You can also use face oil as a makeup-free highlight by applying a dab to the high points of your face.
2. Protect your skin
If you use a face and body oil with antioxidants as the last step in your skincare routine, you not only lock in moisture but lockout damaging environmental factors and free radicals, too.
3. Soothe razor burn
If your face and body oil contain ingredients like Jojoba Oil or Vitamin E, like the Glow-To Oil does, you can use it to soothe razor burn or other minor skin irritations. Vitamin E has anti-inflammatory properties, so it's perfect to use after shaving to prevent or soothe razor burn. Try using it after waxing your skin to keep redness at bay!
4. All-over nourishment
A face and body oil is precisely that: a product that can be used all over your face and body! Add a few drops anywhere you feel that you could use a little extra nourishment: your scalp, cuticles, feet…anywhere!
If you've been curious about what a face and body oil can do for you, it's time for you to grab the Glow-To Oil! It's made from vegan, cruelty-free, and all-natural ingredients, so you can always feel great about what you're putting on your skin – and look great, too!