Stripped Beauty is Going Carbon Neutral with Ecocart
OCT 11, 2021 · Written by Melissa Arpino
Being human means we release planet-warming carbon emissions into the atmosphere. It happens when we charge our phones, take a shower, and tons of other times throughout the day. Just like humans release carbon pollution, businesses do as well, and it's our responsibility to do our part to implement sustainable practices when possible. As Stripped Beauty continues to grow, we have a dedication to choosing eco-friendly and sustainable practices. Stripped Beauty has taken the initiative to partner up with Ecocert to offset carbon emissions from our orders.  
What Stripped Beauty is Doing 
The climate crisis is massive and it's hard to know what we can do about our carbon footprint. We do the little things already; because they do make a difference: hello biodegradable packing peanuts! We decided to take a stand and do something a bit bigger. We're partnering with EcoCart to empower the Stripped community to have the option to choose for their orders to be 100% carbon neutral.  
You can now offset the carbon footprint of your orderwith a positive environmental impact for every order that ships! This means the total carbon emissions from producing, manufacturing, and shipping your fav Stripped products to your door would be in a way neutralized. 
Okay, let's get to the questions: 
What does it mean to offset emissions? 
For all carbon emissions released into our atmosphere due to manufacturing and shipping, we invest in different projects worldwide that help reduce carbon emissions by the same amount 
At checkout, you have the option to check the carbon-neutral box. Once checked, we will automatically purchase verified emissions reductions, also known as "offsets." This is through our friends at EcoCart. These purchases support different environmental projects, ranging from wind and solar farms creating clean energy to protecting trees that would be cut down.  
Stripped Beauty has always been conscious of our impact and is always looking for new ways to lighten our carbon footprint. We believe it's essential as a brand to work towards positive change and sustainable practices to help make the world a clean, happy planet. 
What do you mean carbon neutral? 
When we say your order will be "carbon neutral," that means that we will mitigate all the carbon emissions created from making and shipping our products.  
You'll even see information about the project your specific donation is supporting, so you know your money is going to the right place.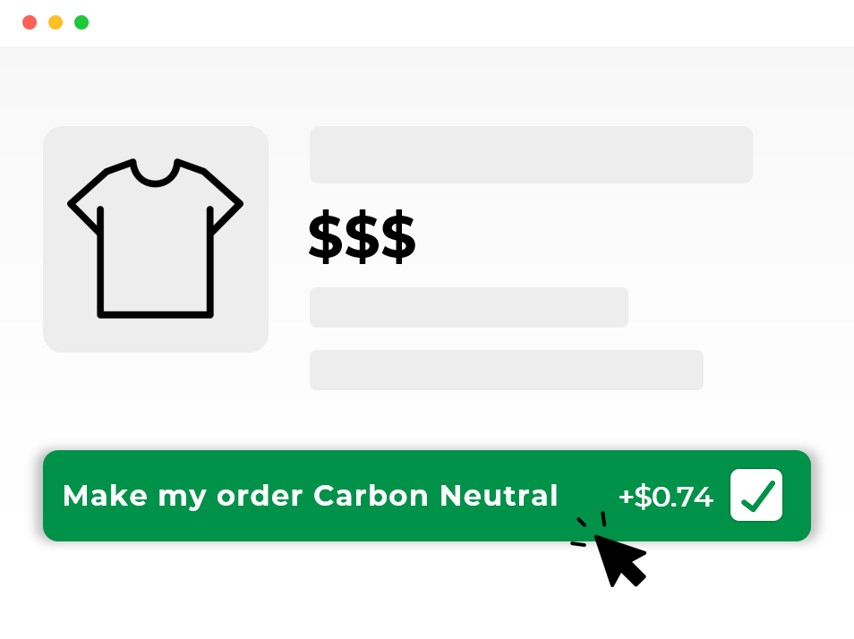 Carbon offsets are a starting point—we're constantly looking for new ways to implement sustainability. We believe and encourage everyone to do their part to help keep our planet happy and help reverse the effects of climate change. 
Small changes to practice: 
+ It's really the little things-turn off your lights when you leave a room and unplug electronics!  
+ Garden AKA get a couple herb plants and put them in your window. Fresh herbs are easy to grow, and they smell good, taste good, and say hello to clean air. 
+ Find brands with dedicated sustainability initiatives. I love to see a sustainable supply chain, recycled materials, or eco-friendly packaging.  
+ Reusable bottles, bags, and anything else that can replace a single-use item! If that's not an option, try to do your best to properly recycle any plastic, paper, glass, or metal that you use.  
If we all do our part and make sustainable swaps, we can help move toward a happier planet.