How to Properly Use a Clay Mask
OCT 25, 2021 · Written by Melissa Arpino for Stripped Beauty
There's just nothing like a good clay mask.
Bad day? Breakouts? Stressed? Face mask. At least, that's how we feel! With so many different masks and ingredients, it's hard to know what mask is the most suitable for your skin. Today, we're going to highlight the good ol' clay mask. At Stripped Beauty, we have two different clay masks: the Cosmo Clay Mask, which is perfect for stubborn, oily, acne-prone skin, and the Wanda Clay Mask, which is a gentler version of the Cosmo Clay Mask for more sensitive, acne-prone skin.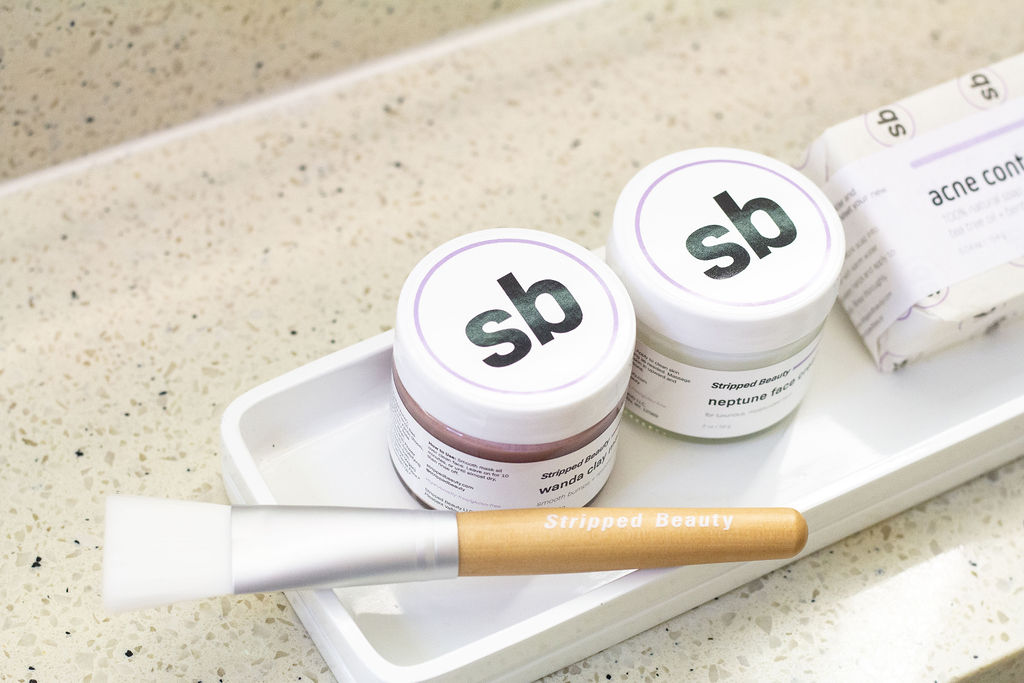 Okay, let's get into the proper way to use a face mask, you might be surprised to find out you've been applying clay masks the wrong way! You're going to want to apply a clay mask to a clean, dry face. Otherwise, you could end up layering it on top of bacteria and dirt. We recommend using a gentle face wash and always applying your mask with clean hands.
Next, apply an even layer of the mask to your face or problem area, letting the mask sit for about 10 minutes or until it's almost dry to wash it off. Leaving a clay mask on for too long can leave your face red and dry out the skin. To get the maximum skin benefits, you want to wash the mask off while it's still slightly wet so the clays can do a deep cleaning without over-exfoliating.
Lastly, follow with your favorite serums and moisturizers. We recommend ingredients like Hylauronic Acid to restore and hydrate the skin. Moisturizing after using a clay mask is also super important to lock in hydration and replenish your skin.
You can also use the Cosmo and Wanda Clay Mask as a spot treatment for breakouts. To do this, apply a small amount to the problem area, go to bed, and wash it off in the morning!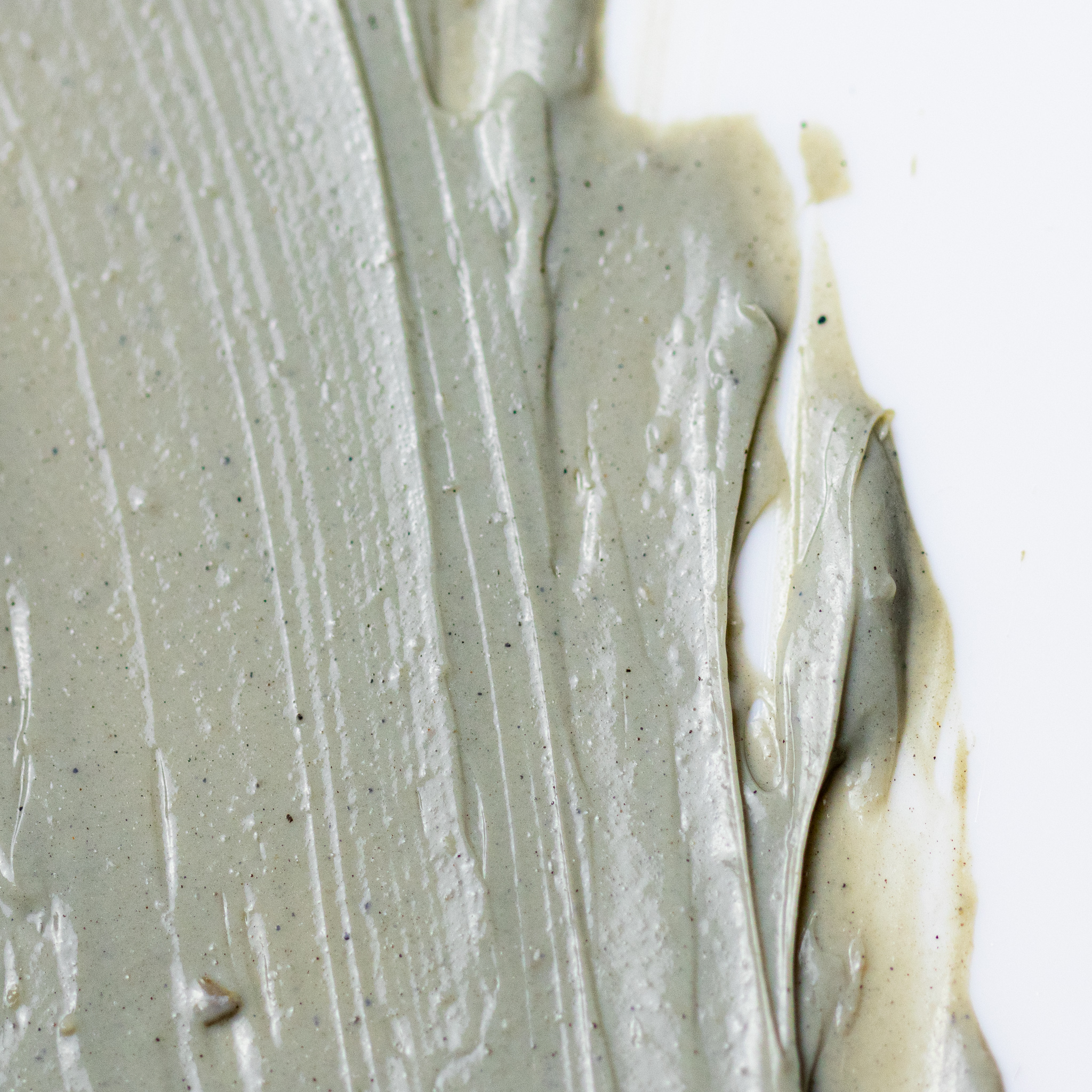 Lets talk about our power clays.
Bentonite Clay: We all know her; Bentonite deeply cleanses your skin, flushes toxins, and removes excess dirt. This volcanic ashy clay is excellent for attracting and drawing out impurities to heal acne.
Kaolin Clay: Kaolin has gentle detoxifying and stimulating effects. This white, soft clay is perfect for removing impurities while keeping your skin smooth and healthy, the ideal clay for sensitive, acne-prone skin.
French Green Clay: French Green Clay has a high absorbency, great for controlling oily and acne-prone skin. It's also great to help firm and soothe skin.
Rose Clay: Rose Clay is a super gentle clay suitable for just about every skin type. It's excellent for reducing skin irritation and inflammation as well as preventing breakouts from occurring.
...but I thought clay will try out my skin?!
Well, maybe if you use them by themselves. Luckily, we worked hard to make sure these clays are perfectly balanced with ingredients like Glycerin, Agave, and Vitamin E to hydrate and protect your skin barrier while nourishing Argan Oil and Oats work to moisturize and soothe your skin.
Incorporating a face mask a couple of times a week into your skincare routine can make a huge difference. Remember, results don't happen overnight. It's essential to follow and stick to a routine to get the results you want.